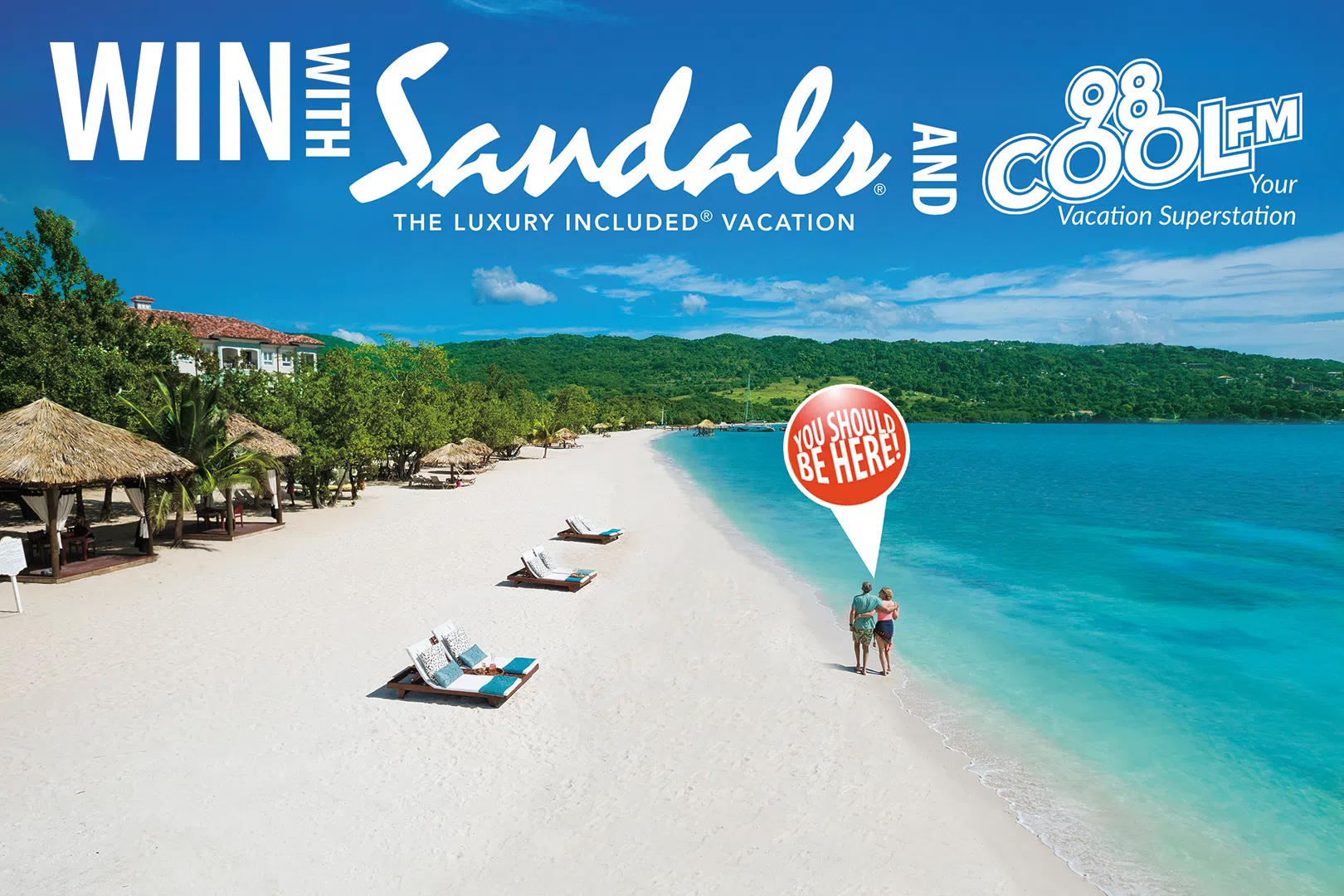 Getting out of the Saskatoon snow and onto the Jamaican sand is just a text away!
98COOL is Saskatoon's Vacation Superstation and that means we have your dream, romantic holiday at Sandals South Coast in Jamaica and all you need to do is text us "TAKE ME TO JAMAICA" anytime you hear the sound of the 98COOL Jet taking off you'll have 98 seconds to text in (306-938-9800) to be entered to win!
We could get you on that jet and into an unforgettable holiday at Sandals — the world's only 5-star luxury included resorts. Its everything you want. All inclusive. All the time. Anytime.
Hear Flight 983 take off and text us "TAKE ME TO JAMAICA" to win! The Cool Text is 306.938.9800 and powered by the AWL Shoppe, homes of Briggs and Riley Luggage.
From Sandals Resorts and Saskatoon Vacation Superstation. 98 Cool.